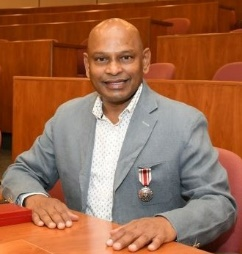 Prof. Seeram Ramakrishna,National University of Singapore,Singapore
Professor Seeram Ramakrishna, FREng, Everest Chair is a world-renowned poly-disciplinary scholar at the National University of Singapore. He has received PhD from the University of Cambridge, UK, and the GMP training from Harvard University, USA. His academic leadership includes NUS's Vice-President (Research Strategy); Dean of Faculty of Engineering; Founding Director of NUS Bioengineering; Founding Co-Director of NUS Nanoscience & Nanotechnology Institute. He served as a board member of several national organizations, policy institutes, and tertiary education institutions. Main academic fields include Materials Science; Nanotechnology; Biomaterials; Sustainable Materials; Circular Economy. He is regarded as the guru of electrospinning and nanofibers.
He is the Editor-in-Chief of the Springer NATURE Journal Materials Circular Economy; Associate Editor-in-Chief of Elsevier Journal Circular Economy; and Editorial board member of RSC Energy and Environmental Science and NPJ Urban Sustainability journal. He is also a board member of RSC book series on Soft Matter.
Thomson Reuters identified him among the World's Most Influential Scientific Minds. Stanford Composite score (c-score) ranks him among the top 6 impactful researchers of the world in the categories of materials, biomedical engineering, and enabling & strategic technologies. Clarivate Analytics recognized him among the Top 1% Highly Cited Researchers in the world in materials science and cross-fields categories. His publications to date received an H-index of 177 and 153,804 citations.